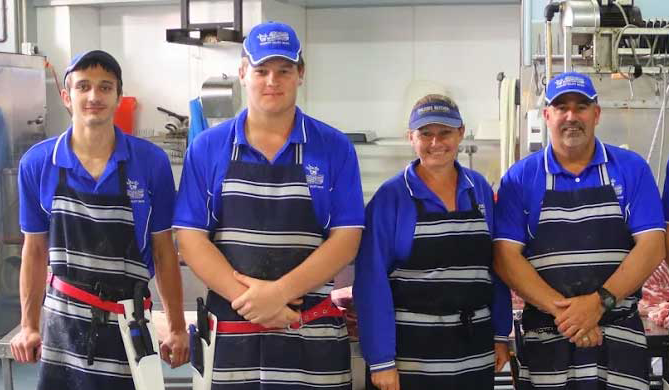 We are local.

We are a small family run business right on the Bruce Highway in the heart of the small country town of Childers. Our team of 5 includes Cathy & Jamie Rush, owners, plus 2 fulltime staff, apprentice Brody Whelan and Robbie Kuzmanovic.
Our aim is support all local farmers, this includes beef, pork, lamb as well as other local condiments and product such as home made sauces, eggs, home grown honey and garlic.
All our small goods are processed in house, this including ham, bacon, cabana saveloys beer sticks kransky, vienna franks and strassburg.
We look forward to providing you and your family with the best local produce in the region.

112 Churchill St
Childers QLD 4660

07 4126 1372

info@thechildersbutchery.com.au